Personal Storage in Orange County
Pouch Self Storage been operating mini and full size storage facilities since 1979. The principal of Pouch Self Storage has been a pioneer in the self storage and mini storage business since 1969 and is the innovator of the We Move You Free program.
We Move You Free Program:
We offer free pick up of the items to be stored, and delivered to your storage unit by providing you with a free truck move. All you have to do is load and unload your own items into one of our We Move You Free Trucks. We also provide you with the use of a hand truck, blankets, insurance and driver. Reserve a Free Truck Move Today!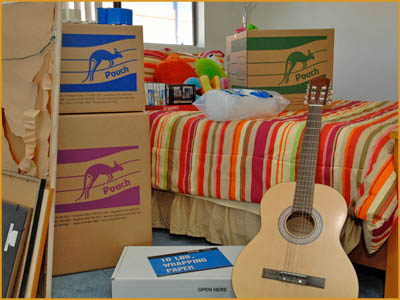 Controlled Access & Security:
We provide your with a clean and Secure Space for storage of your personal or Business items at all of our Pouch Self Storage Centers. Pouch Self Storage is an industry leader in design, building and maintenance of Self Storage centers. Although no facility is totally fool-proof, we strive to give our occupants the most advanced security systems available. All of our storage facilities have a state-of-the-art computer monitoring system. This system allows our self storage specialists to monitor the opening and closing of every storage unit door, 24 hours a day. Only the persons you authorize with your secret digital code are allowed access to your storage unit. Learn more about our Storage Access & Security.
Click here for more Information