Reasons You Should Rent a Storage Unit at POUCH Self Storage
POUCH Self Storage units are a great solution when you have more belongings than square footage. However, even if your home or office has decent storage capacity, a POUCH self-storage unit can still be a good investment.  Here are some circumstances in which additional storage can really come in handy.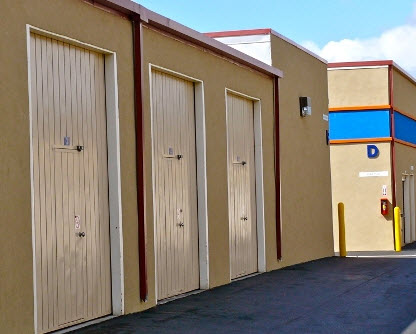 You're Going through a Temporary Work Transfer
What do you do with your belongings when your job temporarily sends you out of town for long extended periods of time requiring that you move out of your current place, but not long enough that you need to move all of your items to a new town? A POUCH Self Storage unit can be the perfect solution. Pack your belongings and have them waiting for you when you return without the inconvenience of stashing boxes at the homes of friends and family. The same goes for military personnel who get deployed. You can face your duties knowing your belongings are safely waiting for you at home.
You're Selling Your House
All of the little, personal touches that make your house feel like your home does you no favors when it comes time to selling your home. It is best to give buyers a blank canvas so they can picture themselves living there. A POUCH Storage unit gives you a place to store some or all of your extraneous items so your home doesn't appear cluttered.
You Have Items You Rarely Use
Do you love to decorate for the holidays? Are you finished using your baby's crib now that they're in college? A POUCH Storage unit is a great place to store items that get used for a specific period of time. Save the storage space in your home or office for items that are put to use on a regular basis, and rely on a POUCH Self Storage unit for everything else.
Whatever your reason for wanting a self-storage unit, POUCH Self Storage & RV has a solution for you. We have convenient locations all around Orange County, Long Beach, Rancho Cucamonga and Pasadena.  Find out more about all of our services by calling (888) 258-9626 or visit us at www.pouchselfstorage.com