Prepare for Moving Day with This App!
Moving can be a stressful experience, whether you're moving across town or to a new state. With the help of the Moving Day app for iOS, you can stay more organized to make the entire moving process a little easier.
In order to make your move less overwhelming, Moving Day lets you easily catalog all of your items as you pack. The built-in bar code scanner and label-maker allows you to quickly identify the contents of each box, and allows you to print or email documents directly from the app. With Moving Day, you can readily spot any boxes that are missing or damaged. You can even use it to make insurance claims simpler in the event that some of your belongings are damaged.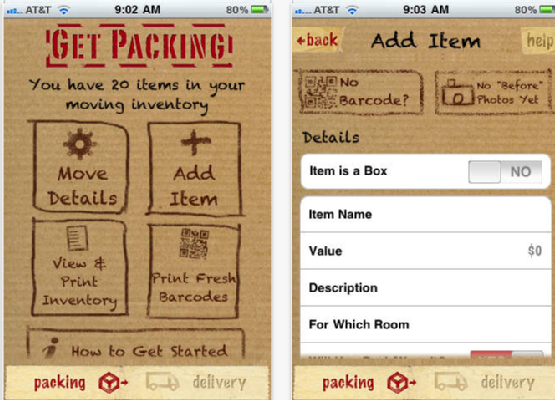 Use Moving Day to keep your storage unit at POUCH Self Storage & RV well organized. Call POUCH and talk to one of our Self Storage Specialists at (888) 927-6052 to learn about renting a storage unit or RV Space, and don't forget to ask about our "We Move Your Free" program, to transport your items to our facility.  Visit our website  to learn more about our products and services.