Changing Your Home's Style With the Seasons
Does your home décor feel outdated now that summer has turned to fall? Try something new! Changing your décor is a fabulous way to celebrate each new season. Check out some of our top tips :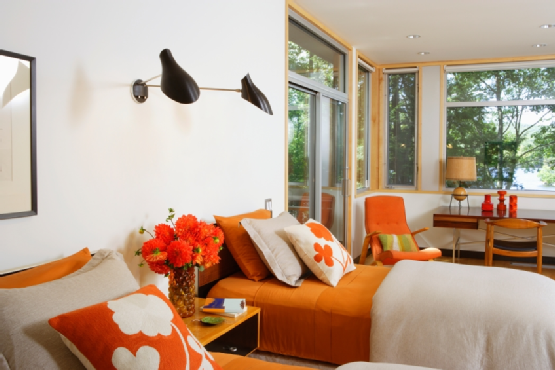 Select New Colors
You can easily change your décor by changing the colors! There's a variety of ways to use colors to represent the spirit of each season. Now that fall is here, replace your cool summer colors with autumn-appropriate tones such as browns and oranges. Then when winter arrives, you can go back to cool colors with blues and whites or even add a touch of glamour with black and metallic décor.
Find New Accent Pieces
Once you decide on your colors, you can start shopping for new accent pieces to create your new theme. Do yourself a favor and don't spend a lot of money to change into your new style; just stick to replacing accent pieces that are less expensive! Show off seasonal colors with pillows or a throw blanket on the sofa. Warm up your space for fall with new area rugs that include  season-appropriate colors and textures .
Add Accessories
As you know, the right accessories can enhance any space. This is especially true for seasonal accessories that can take your home to the next level through the year! The fall season offers plenty of opportunities for fun and attractive accessories, including Halloween, Thanksgiving, and even Christmas. Accessorize your space with candles, leaves, pumpkins, and other fall-friendly items.
Store Items Between Seasons
Investing in new items and accessories is always fun, but it can leave you with more items than you can store. Keep your home free from clutter with a self storage unit! As you redecorate your home each season, put last season's items into a self storage unit to keep them organized and ready for next year.
POUCH Self Storage offers self storage units for all of your  Long Beach storage  , Pasadena, Rancho Cucamonga and Orange County needs! Give one of our Self Storage Specialists a call at (888) 927-6052 or visit our website at  www.pouchselfstorage.com . to learn more about our self storage services and products and to understand why storage is a great idea throughout the year.