Tame Moving Day Stress With These Tips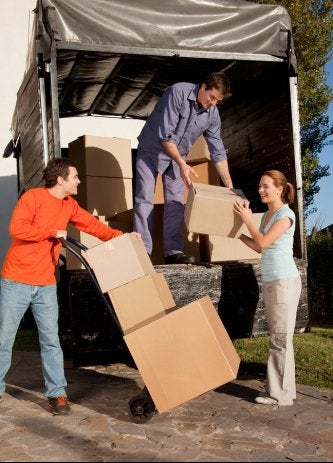 Moving can be a stressful experience, whether you are moving across town or to a new city. Storage units that offer moving trucks, shredding, packing supplies and more, help to provide the necessary tools and services needed to tackle your big moving day. You can get the most out of your move by choosing a company that offers self-storage in Anaheim , Fountain Valley, Long Beach, Pasadena, San Juan Capistrano, Lake Forest, Tustin and Rancho Cucamonga. To help you get ready for your move, here is a look at some tips for taming moving day blues.
Clear Out the Clutter
To streamline your moving process, it's a great idea to prepare by clearing out clutter in your home. Items you no longer use can be donated to local organizations. Items you would like to keep, but are not be essential during your move, can be placed in a storage unit. Self-storage units also offer terrific moving services, such as free moving trucks.
Organize Your Schedule
It's important to clear your schedule in an attempt to reduce your stress during your move . If possible, take a few days off work in preparation for your move. You will be better prepared for moving day.
Obtain Moving Supplies
When getting ready for your moving day, it's a great idea to obtain your moving supplies in advance. For example, you may want to head to your POUCH Self Storage location to pick up boxes, packing tape and other packing supplies.
If you are seeking self storage in the Southern California area, be sure to contact a POUCH Self Storage Specialist who is trained to provide customers with the best moving and storage services. To make your moving experience "As Easy As It Should Be", one of our Self Storage Specialists will help you throughout every step of your move. To learn more about the services POUCH has to offer call us at (800) 378-4598 or visit us on the web at www.pouchselfstorage.com .