Tips for Storing Your Wooden Furniture
To avoid damaging your furniture from improper storage, carefully prepare each piece before putting it into storage. Read on for a few tips for safely storing wooden furniture.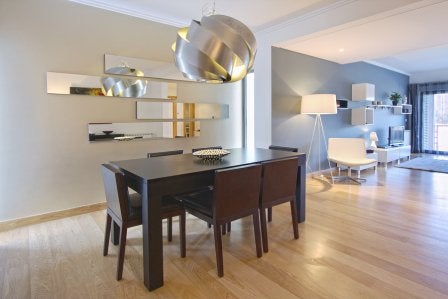 Know the Threats to Your Wooden Furniture
The primary threats to wooden furniture in a storage facility are moisture and humidity. These can both cause mold and mildew, making a climate-controlled storage facility a great option. Avoid over-packing as trying to cram too many items potentially cause your furniture to crack, chip, or break. If you plan on storing your wooden furniture for a long period of time, you may want to invest in a climate-controlled storage unit .
Arrange the Furniture Carefully
If you can, disassemble your furniture prior to storing it, making it much easier to arrange. Store your furniture upright, and slightly elevated off of the floor to increase ventilation and decrease the risk of mold growth. Avoid storing furniture directly up against the walls of the storage unit. Concrete walls can store and transfer moisture to your furniture. Use canvas or linen covers to help protect your items while keeping them ventilated.
Use a Little Extra Effort
Treating your wooden furniture with linseed oil or furniture polish will help your furniture stay moisturized and help prevent mold growth. If the state in which you live has termites, do not store the furniture on used wooden pallets.
Are you looking for a climate-controlled storage unit in Long Beach? POUCH Self Storage , provides affordable, climate-controlled storage units, along with a variety of other sizes, yes this includes jumbo-sized storage units. Contact a POUCH Self Storage Specialist at (800) 378-4598, visit one of our eight convenient Orange, Los Angeles, or San Bernardino County storage facilities, or visit us on the web.