Jumbo Storage Units from POUCH
Both businesses and private households can benefit from the use of a self-storage unit. Companies can use the units at POUCH Self Storage for records management purposes, retaining crucial records, and taking advantage of our on-site document shredding service. People whose homes are cluttered with unused furniture or boxes can safely store their belongings in a storage unit, freeing up space in their home, office or garage.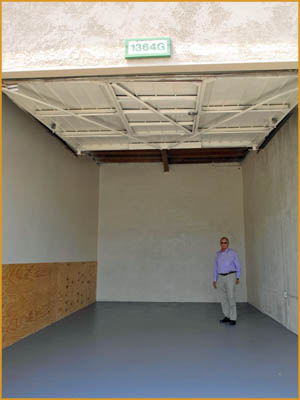 For people who need a lot of storage space, POUCH offers jumbo sized storage units at our Fountain Valley, Pasadena, San Juan, and Trabuco Self Storage facilities. Our jumbo storage units have 13foot ceilings and 10-foot x 11 foot doors. The inside of each unit is approximately 16 x 30 feet. These jumbo storage units provide so much space that one customer was able to store a small airplane in his unit! We provide our all units with individual door alarms.
For more information on renting one of our jumbo storage units in Orange County , call us at (800) 378-4598, to speak to a Self Storage Specialist. POUCH Self Storage has 8 convenient California locations that offer secure storage units of varied sizes, secure document storage, on-site document shredding, and vehicle and RV storage.