How to Prepare Your RV for Winter Storage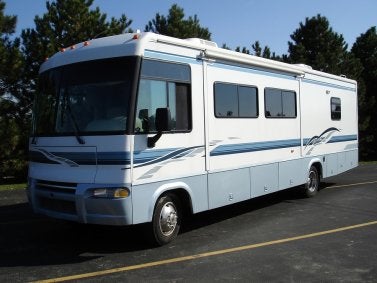 If you're not planning on traveling in your RV over the winter, consider storing it at an RV storage facility near you. This will save you space at your home, and protect your RV from the weather. Before storing your RV, there are a few things you must do to prepare it for storage at a RV storage facility .
Perform All Necessary Vehicle Maintenance
Repair any damage to the interior or exterior that will allow outside air into the vehicle, or that could be an entry point for insects or animals. Cover all external vents, close the drain and gas valve, drain all tanks (plumbing and water heater.) Check tire pressure, put air in tires if necessary, and cover the them with wheel covers. Fill up the gas tank, and include fuel stabilizer. Wash the RV thoroughly, and wax it to protect the exterior from damage and weather.
Invest in a High-Quality RV Cover
Do not use a plastic tarp to cover your RV, as moisture builds up underneath and can cause rust. Purchase a high-quality RV cover made of durable, breathable material that can be securely affixed to your RV. This is particularly important if you are using an outdoor RV vehicle storage facility rather than covered vehicle storage.
Winterize Appliances and Remove Batteries
Winterize and protect the generator, water heater, furnace, refrigerator, icemaker, washer, dryer, and toilet. Use antifreeze in the vehicle's plumbing system, water heater, and radiator. Remove food from the refrigerator and freezer, and leave the refrigerator and freezer doors open while the vehicle is stored. Remove all house batteries and the starting battery from the vehicle and store them somewhere where they won't freeze.
If you're looking for RV storage in Orange County , Los Angeles County or San Bernardino County, come see us at POUCH Self Storage. We offer vehicle, boat, and RV storage. For more information, visit our website or call a Self Storage Specialist at (800) 378-4598.