Essential Tips for On-Site Document Shredding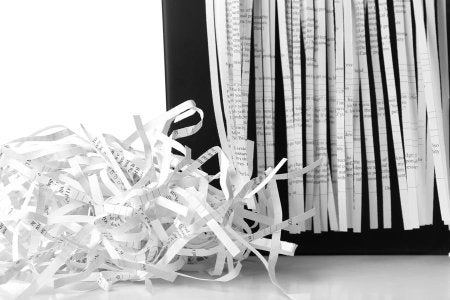 Every business, small or large, will accumulate a large amount of documents over the years. Many of these documents may likely contain sensitive information such as financial figures, client data, or personal employee information. To protect your business from fraud, theft, or other illegal activities that could be completed with sensitive information, documents should be stored and destroyed in a secure manner. Follow these tips for on-site document shredding procedures that can better protect your business.
Secure Company Documents
Any paper document containing essential information to the business, client, customer, or employee should be accounted for. A regular audit of documents with sensitive information minimizes the risk of fraud or theft. Employees should be trained to properly handle documents when storing these documents.
Store Documents Safely
When documents are to be destroyed, it is important not to throw them in the trash or recycling with other non-important documents. A business should have a security system implemented for storing any sensitive documents to be destroyed. A good way to go about this is to store documents in a locked storage bin that cannot be accessed by employees.
Hire Professionals
Hiring an outside company to destroy documents with on-site shredding is the best way to reduce the risk of these documents being stolen or inappropriately used by employees. A third party will provide a special locked bin to hold documents until time of shredding. During on-site shredding, an industrial shredder will be brought to the business to shred documents. Documents will be destroyed and the business owner will be able to oversee the process. Upon completion, a certificate will be presented to provide legal proof that documents are destroyed.
POUCH Self Storage makes it easy to protect your business. Call (800) 378-4598 to discuss more options about document storage and on-site document shredding. Don't forget to ask us about all of our services for self-storage in Orange, Los Angeles and San Bernardino County.