Essential Tips for Your RV Storage
Whether you live in your RV full time or only use it for occasional trips, there will probably be occasions when you need to place it in storage. There are a few important precautions you should take before storing your RV . improperly stored, RVs can develop mold and may even become infested with pests or rodents. With a little preparation, you can ensure your vehicle remains in peak condition during its time in RV storage.
Wash, Wax, and Check Seals
The first thing you should do is thoroughly wash and wax your RV, paying special attention to the roof, which is particularly prone to dirt and the sun. Check that all silicon, rubber seals and areas of caulking are intact. Leaky or damaged seals can allow water to enter, which may cause expensive damage to your rig.
Prevent Mold Growth
To prevent the growth of mold, keep your RV dry while in RV storage. Specially designed roof vents can help. These allow air to circulate while keeping water out. Make sure you prop open all cupboard, fridge, and freezer doors.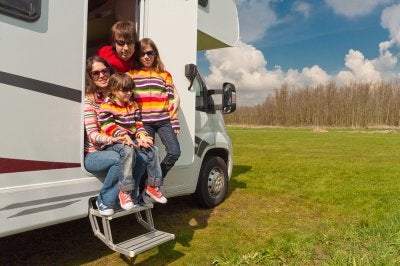 Install Screens to Prevent Pests from Entering
Screen off all openings to the outside. This will stop bugs from flying into the rig and will also block any possible entrances for mice, rats, or other pests. Specially designed screens are available for this purpose. To further discourage an infestation of rodents, keep the rig free from food and nesting materials.
Switch off the Electricity
First, make sure your battery is fully charged. Then, turn off the electricity using a battery disconnect switch. If your rig runs on solar power, you can leave that connected.
If you are the proud owner of an RV and are looking for a safe and cost-effective way to store your rig or have questions about vehicle storage, contact us at POUCH Self Storage . We are Storage Specialists in RV storage in Orange, Los Angeles and San Bernardino Counties. To find out more about how we can help you store your rig in our storage facilities, visit our website, or call us at (800) 378-4598.