Benefits of Scheduled Shred Bin/Console Services for Your Business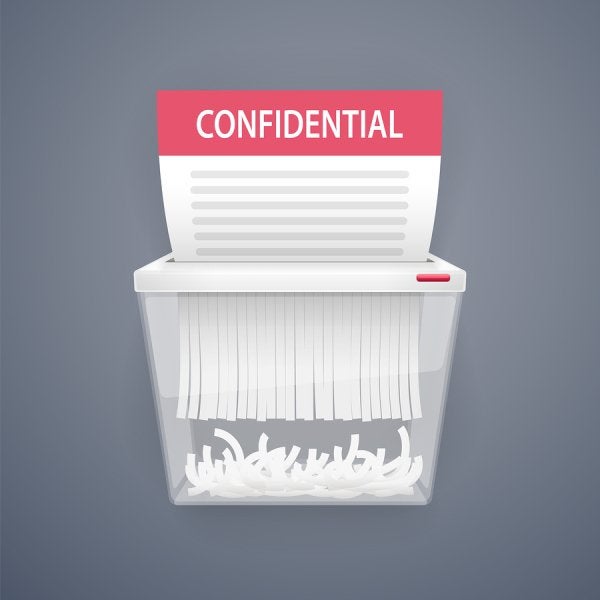 During your day-to-day business operations, you may generate large quantities of confidential or sensitive material. From financial documents to employee records and more, there are many different types of materials that should not simply be tossed in the trash or recycling bin. A company offering document shredding will be able to help you manage and dispose of your sensitive papers and materials.
Better Convenience
One of the main advantages of having a locked Shred Bin or Console on-site is it takes the guess work out of your compliance to HIPAA and FACTA regulations. Their guidelines are set forth to protect your patient/client confidential information. Rather than having to transport your documents, we will create a rotation schedule based on your needs, weekly, bi-weekly, monthly. This means we will arrive at your location and exchange your full bin or bag for an empty one, bring it back to our plant where they remain secure until they are shred. Once shred, we mail a Destruction Certificate.
Improved Peace of Mind
During our shred procedure, you will have the peace of mind that comes from knowing that your documents have been expertly and securely destroyed. After you place your papers in the receptacle, they will be under lockdown until the shredding procedure begins and monitored to ensure that complete disposal has been achieved.
Correct Disposal
Once the shredding has been completed, your paper scraps will be delivered to a paper recycling facility. At the recycling plant, your shredded documents will be transformed into new paper products.
When you are in need of convenient and secure document shredding, do not hesitate to get in touch with POUCH Records Management. While you may know us for our records management facility in Fullerton, we are also fully equipped to provide your company with quality shredding services. Give us a call at (800) 400-3453 to set up a shred appointment for your business today.