Reasons to Avoid In-House Shredding at Your Business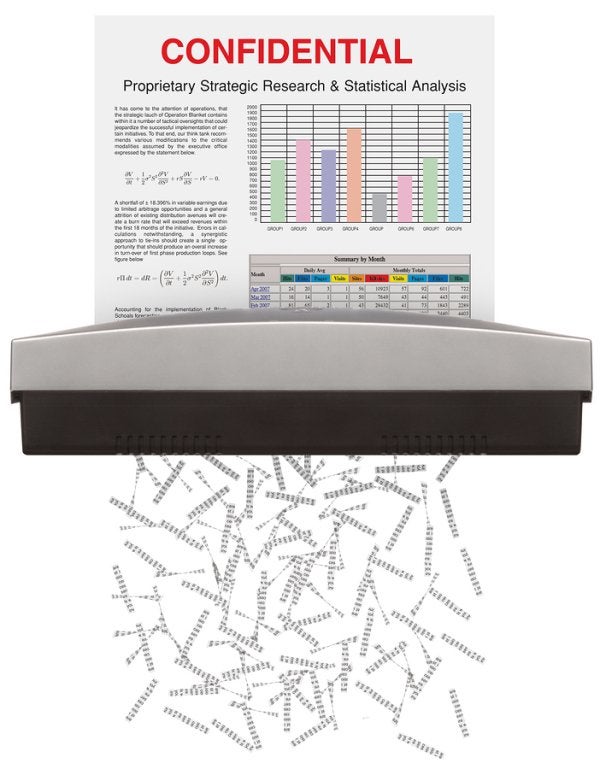 Shredding documents is part of doing business, but taking care of the process on your own could be a costly mistake. There are practical reasons that in-house shredding doesn't work, such as machine maintenance, and security reasons, such as exposing sensitive corporate information. Here are some reasons you should look for a facility with secure on-site document shredding for all of your document destruction needs.
Keep Your Information Secure
When you handle shredding in-house, you open yourself up to several security risks. First, you may have documents that contain information not all employees should see but that they could easily come across somewhere in the shedding process. This risk is especially prominent for medical offices, who risk violating HIPAA compliance guidelines, and law firms. Other businesses may simply want to reduce the number of people who see things like customers' Social Security numbers or credit card numbers. Doing shredding in-house raises the chances this information can be accessed. Likewise, competitors and identity thieves may realize your trash is a treasure trove of information when you don't use a secure facility with on-site shredding who can take of disposal for you.
Use Time More Efficiently
Shredding documents is not generally an efficient use of your employees' time, and it could distract them from the tasks you really need them to perform. The more paper your company generates, the more time your employees will need to dedicate to shredding, which could significantly impact the efficiency of your business. Doing shredding out-of-house lets your employees focus on doing their jobs instead.
Avoid Shredding Machine Issues
Many companies who attempt in-house shredding quickly find out how frustrating it can be. Shredding machines are sensitive, and with a large number of people using them, it's inevitable many people will do things to damage the machine, like overfeed paper or run staples through it. The time spent keeping the machine operational is a further drain on productivity.
POUCH Self Storage is pleased to offer secured on-site document shredding in Orange County, Los Angeles County, and San Bernardino County, alongside a Move you FREE truck program , and records management solutions offered at Pouch Records Management . Find out how we can help your business by calling any of our storage facilities at (800) 378-4598.