What Law Firms Need to Know About Document Shredding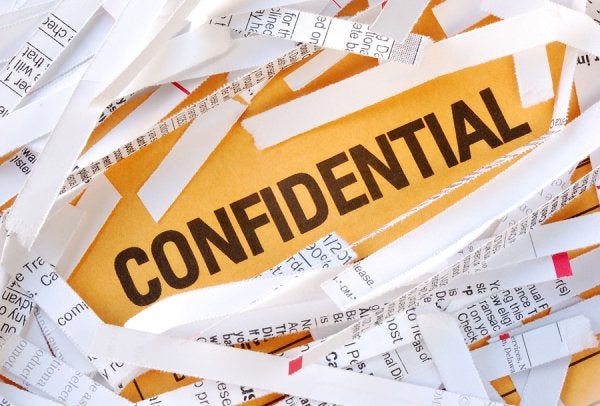 While many industries have quickly embraced the idea of a paperless office, the legal field has yet to catch up. Some law firms are indeed switching to electronic records for certain types of documents, but there are inherent cybersecurity concerns. And at times there is uncertainty about about how long clients' files must be maintained, they often end up with a veritable mountain of paper. If you're facing a record management crisis, there are a few things you need to know about on-site document shredding services.
Which Documents to Save
Unfortunately, figuring out which documents you must retain is made far more complicated by the lack of uniformity among state requirements. Even within state guidelines, document shredding rules can differ among different practice areas. In California, for example, criminal files must be retained until the client dies, whereas documents pertaining to entrusted client funds and property must be preserved for five years after the date that the funds or property were disbursed to the client. Some documents, including those with pecuniary value, must be saved indefinitely unless you obtain the permission of the client to shred them.
Which Documents to Shred
As space becomes cramped, deciding which documents to shred becomes increasingly important. Diligent lawyers can contact the state bar association for detailed guidelines. In general, it is presumed safe to shred documents that pertain to civil cases and do not carry intrinsic value if five years have passed from the date that the file was closed. To shred a document sooner than this, it's wise to obtain written permission from the client. Of course, exceptions do exist. If you're unsure about a specific document, you can always connect with the state bar ethics hotline.
POUCH Self Storage offers convenient and secure on-site document shredding for your peace of mind. For those files that you cannot yet shred, we also provide secure self-storage units in Orange, Los Angeles, and San Bernardino Counties. Look up a location nearest you at pouchselfstorage.com , give us a call if you have any questions and be sure to check out our professional packing supplies.