Boat Storage 101
Proper storage is one of the most important parts of maintaining your boat. In addition to finding storage facilities that allow for boat storage, prepping your boat to be put away is also essential. Here's what boat owners need to know about safe storage.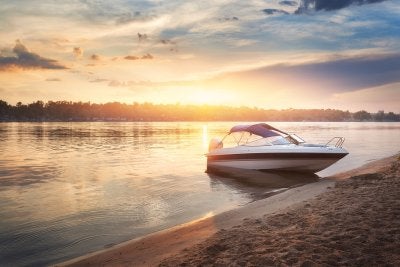 Avoid Storing Your Boat in Water
Although many docks offer storage, the water is not a good choice for long-term boat storage. It may seem counterintuitive, but your boat should only be in water when it is in use. Otherwise, the water will constantly put pressure on your boat, which increases the wear and tear and makes more frequent repairs necessary. Storing your boat at a storage facility is not only cheaper than dock storage but also safer for your boat.
Clean Your Boat Before Storing
Cleaning may sound like the last thing you want to do after a day on the water, but putting a dirty boat into storage can cause damage. Further, you'll be glad your boat is clean when you get it out for use. Scrub the deck, topsides, cockpit, hull, and all other compartments. After washing the boat, fill up the tank to prevent condensation from forming, and charge all your batteries or disconnect them from their cables. After a thorough cleaning, dry the boat completely before storing it, so that moisture damage doesn't occur.
Invest in a Cover
Although people often store boats without covers, covering the boat is the best way to protect it from the elements. Covers also keep your boat safe from debris and dirt buildup. Ideally, get a custom-fitted cover to give your boat the best possible protection. Your boat cover should have supports so that you can prop it up. This will reduce the risk of water settling around the bottom of your boat.
Store your boat with confidence at POUCH Self Storage. Our storage facilities have 24-hour video surveillance and keypad entry for the utmost security for all of your belongings. Find out how to rent boat storage in Lake Forest by calling (800) 378-4598.