How Our Facilities Ensure the Safety of Your Belongings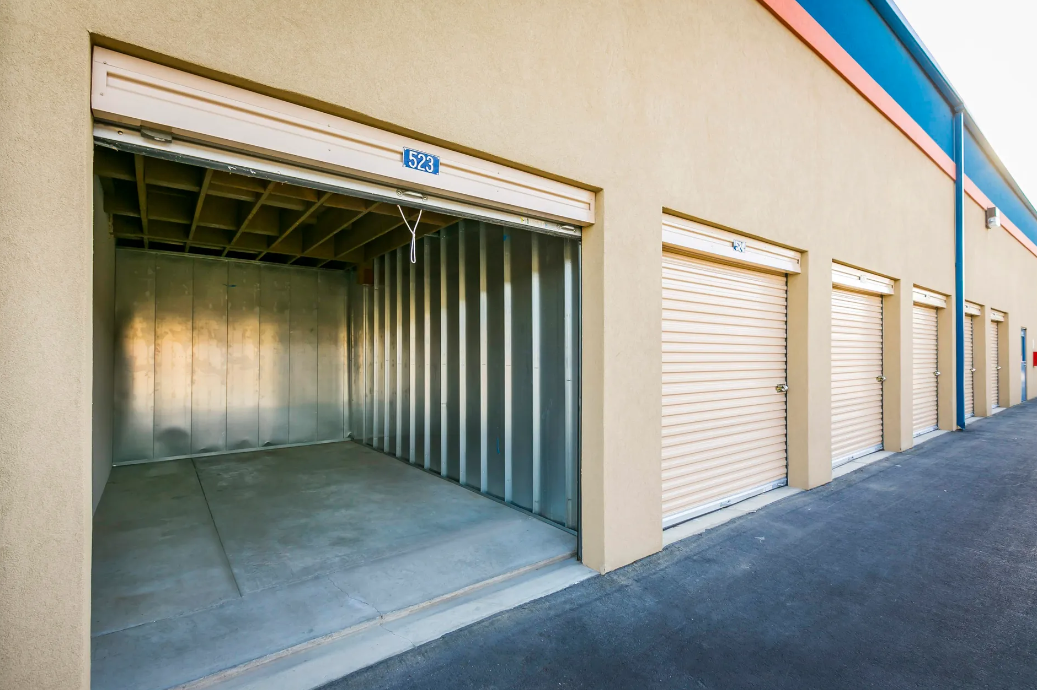 Pouch Self Storage is your partner in total security for safeguarding your valuable possessions. When you store with Pouch, you deserve the expectation that your belongings will be safe and protected in every way. That is why Pouch provides several protective measures to ensure the security of our facilities at all times.
Why is Self-Storage Security Important?
A storage facility's service is only as good as the level of security and service that it can provide. Even if you have your own door lock for the storage unit that keeps your possessions, security of the overall facility is the first line of defense for keeping our tenants' units safe.
Preventing Theft and Unauthorized Access: Self-storage facilities can be attractive targets for thieves due to the concentration of valuable items. Robust security measures, including surveillance cameras, access control systems, and on-site security personnel, deter potential criminals and prevent unauthorized access to storage units.
Preventing Vandalism and Property Damage: Beyond theft, security measures also protect the facility itself from vandalism, property damage, and other forms of destructive behavior. This helps maintain the integrity of the property and reduces repair costs.
Better for the Neighborhood: A secure self-storage facility contributes to the overall safety of the surrounding community. By deterring criminal activity and preventing theft, self-storage security plays a role in maintaining a safe environment for tenants, staff, and the surrounding neighborhood.
Your Peace of Mind: When you entrust your belongings to Pouch self-storage facilities, you expect them to be kept safe and secure. Our security measures are just one way that Pouch provides you with peace of mind, so you know your possessions are protected from theft, damage, or loss.
Reputation and Customer Satisfaction: Pouch is only as good as our reputation for security. We want your loyalty and word-of-mouth to your friends, family, and neighbors. By prioritizing security measures, we hope you will choose to store with Pouch. Our strong company history dates back to 1979, in large part because we have a commitment to protecting what's most important to you.
All Pouch facilities are equipped with a number of security measures to provide you with peace of mind, so you can know that your self-storage space is protected from unwarranted entry. Let's take a look at how our top-of-the line facilities across Southern California are the pinnacle of safety and security.
Fencing and Electronic Access Entry Gates
Security at all our facilities starts at the perimeter and entry points. Each of our nine storage facilities has perimeter fencing and electronically controlled keypad-activated entry gates.
Bright Ideas For Safety
Pouch prioritizes maintaining well-lit storage areas. From the entryways to the parking lot, to the interior corridors, we keep things bright so that you can feel safe and secure no matter what time of day or night you choose to pack in, load out, or just check on your storage unit.
Advanced Surveillance Cameras
One of the primary benefits of camera surveillance is its ability to deter criminal activity. The mere presence of visible cameras serves as a significant deterrent to potential thieves and vandals. Knowing that their actions are being monitored and recorded makes perpetrators less likely to target a self-storage facility.
In the event of a break-in or other security breach, surveillance footage can provide valuable evidence for investigations. Clear images of suspects and their activities can assist law enforcement in identifying and apprehending criminals. This not only helps bring perpetrators to justice but also aids in the recovery of stolen goods.
Remote Monitoring and Real-Time Response
Advanced surveillance systems allow for remote monitoring, enabling our managers to keep an eye on the property from any location. This real-time access to surveillance footage enables prompt response to any suspicious activity or security concerns.
Remote monitoring also facilitates proactive security measures. By observing patterns and identifying potential vulnerabilities, facility managers can make adjustments to security protocols and staff deployment to prevent incidents before they occur. Our high-tech setup provides the following benefits:
Monitoring of Access Points: Cameras are strategically placed to monitor entry and exit points, ensuring that only authorized individuals access the facility.
Monitoring of Common Areas: Surveillance of common areas, such as hallways and parking lots, help prevent vandalism, property damage, and other unwanted activities.
Dispute Resolution: In case of tenant disputes or claims of property damage, surveillance footage can provide objective evidence to resolve issues fairly and efficiently.
Computer Monitoring Systems
All Pouch storage facilities have a state-of-the-art computer monitoring system. This system allows our self-storage managers to monitor the opening and closing of every storage unit door, 24 hours a day. Only the persons you authorize with your secret digital code are allowed access to your storage unit.
Safety Measures We All Share
Even with these robust security measures in place, it's important to have a lock that you provide for your own storage unit. You wouldn't leave your keys in your car unlocked. In the same way, preemptively securing your unit is important for safeguarding your belongings against theft. If you ever need to replace your lock, our self-service kiosks are available 24 hours a day. These provide a convenient place to purchase a new lock, or to make a payment or get a receipt.
RV, Boat & Vehicle Storage Security
Pouch offers a variety of specifically designed outdoor and covered RV, Boat & Vehicle parking spaces. Visit our Fountain Valley, Victoria, or Long Beach locations to learn more.
Why You Should Choose Pouch Self Storage
Pouch has been operating mini-storage facilities since 1979 and we're committed to keeping our clients' belongings safe. Founded by John Yelland, who hails from Australia, Pouch Self Storage is named in honor of the kangaroo's pouch – nature's safe and secure storage spot. We're an industry leader in design, building, and maintenance of self-storage facilities, and we strive to give our occupants the most advanced security systems available. At our nine Southern California facilities, you'll find the most secure self-storage options for your needs. Contact us today for more information.