A Beginner's Guide to Self-Storage Facilities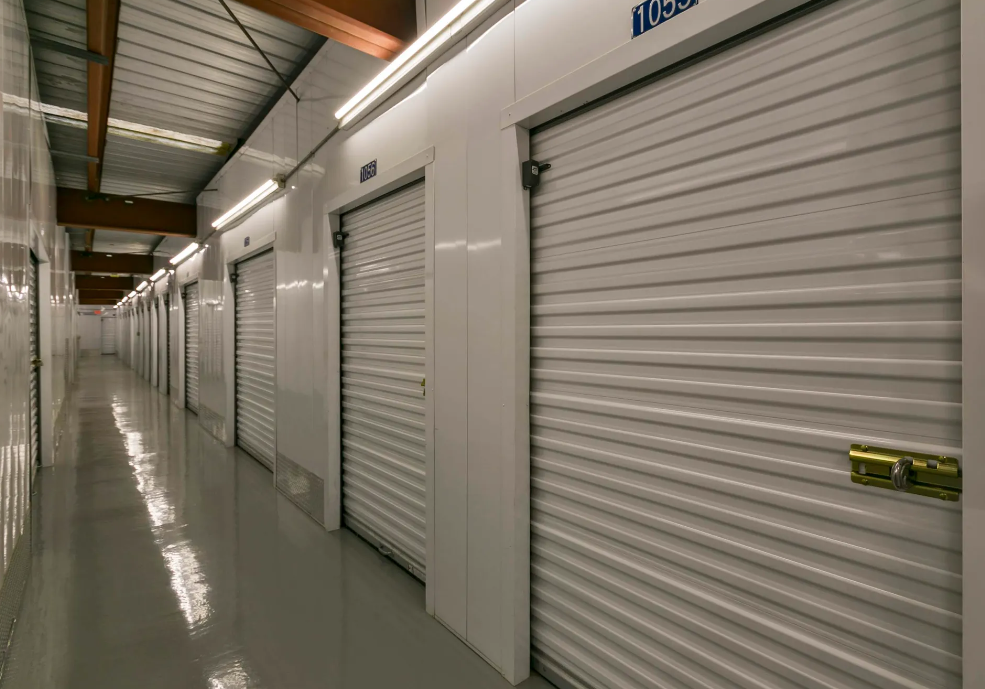 Self-storage facilities are a valuable resource for individuals and businesses alike. Whether you need to declutter your home, store seasonal items, or securely store important business documents, self-storage provides a convenient and affordable solution. In this comprehensive guide, we will explore everything you need to know about self-storage, from how it works to tips for maximizing your space and security.
What is Self-Storage?
Self-storage, also known as mini-storage or storage units, is a service that provides individuals and businesses with a secure and convenient space to store their belongings. Storage units come in various sizes and types, and they can be rented on a short-term or long-term basis.
Why Use Self-Storage?
Self-storage serves a variety of purposes:
Decluttering: It helps clear out items that are taking up space in your home or office.
Moving: Store your belongings during a transition, such as moving to a new home or renovating your current one.
Seasonal Items: Keep seasonal items, like holiday decorations or sporting equipment, out of your way when not in use.
Business Storage: Store excess inventory, documents, and equipment to free up workspace.
Security: Protect valuable items, sensitive documents, and collectibles.
Choosing the Right Storage Unit
Determine Your Needs
Before renting a storage unit, assess your needs. Consider the following:
Quantity: Estimate the number of items you need to store.
Type of Items: Some items, like electronics or artwork, may require special conditions.
Duration: Determine whether you need short-term or long-term storage.
Consider Location and Accessibility
Choose a Pouch facility that is convenient for you, whether it's near your home or workplace. Accessibility is crucial and our units are accessible 24/7.
Evaluate Security
Security is paramount when selecting a storage facility. Look for features such as:
Surveillance Cameras: Pouch has 24/7 high-definition video cameras to deter theft and provide evidence in case of an incident.
Gated Access: Pouch facilities all have security fences with electronically controlled access gates.
On-Site Management: A manager on-site can quickly respond to security concerns.
Size Matters
Storage units come in various sizes, typically ranging from small lockers to large rooms. It's important to choose the right size to avoid paying for unused space. Pouch offers several sizes:
5'x5′: Equivalent to a small closet, good for a few boxes or small furniture items.
5'x10': It's like a standard walk-in closet. Approximately 50 square feet, this unit holds a dozen boxes, a desk and chair, and a mattress and box spring.
5'x15': The size of a large walk-in closet, this rental can hold the contents of a small studio apartment, including small furniture, boxes, and bookcases.
10'x10′: About 100 square feet, suitable for furnishings from a one-bedroom apartment.
10'x15': Use this space to store the contents of a small house or a two-bedroom apartment: two couches, two mattress sets, a coffee table, fridge, and TV.
10'x20′: The size of a one-car garage, this space is ideal for storing the contents of a two-bedroom house, including appliances.
10'x25': This space can fit a couple of couches, an oversized armchair, dining room set, fridge, washer and dryer, entertainment nook, bookcases, and more.
10'x30': This 300-square-foot space can hold the contents of a three-to-four-bedroom house.
Packing and Organizing
Organizing and Inventory
To maximize your storage space and easily locate items, maintain an organized system. Create an inventory list of all the items you store and update it regularly. Organize similar items together and keep frequently accessed items at the front.
Packing Tips
Proper packing is essential to prevent damage to your items during storage. Here are some packing tips:
Use Quality Packing Materials: Invest in sturdy boxes, packing tape, bubble wrap, and other packing supplies.
Fill Boxes to Capacity: Use appropriate box sizes and fill them to prevent them from collapsing.
Disassemble Furniture: Take apart large furniture items to protect them and save space.
Protect Fragile Items: Wrap fragile items in bubble wrap or packing paper.
Labeling Your Items
Label all boxes and items clearly. Use a system that makes it easy to identify the contents. Color-coded labels or a numbering system can be helpful. This will save you time when you need to get to your stuff.
Furniture Disassembly
To maximize space in your storage unit, disassemble large furniture items like beds, tables, and bookshelves. Keep screws and small parts in labeled bags to reassemble them later.
Transportation and Moving In
Moving Supplies
Gather all necessary moving supplies, including:
Boxes: Various sizes to accommodate different items.
Packing Materials: Bubble wrap, packing paper, and packing peanuts.
Tape: Strong packing tape for sealing boxes.
Furniture Covers: Protect your furniture from dust and damage.
We Move You Free
Pouch is the innovator of the "we move you free" program. The Pouch Moving Truck and Driver are provided free of charge (The driver is not allowed to assist you).
Each Truck carries one Fridge/Furniture dolly and ten moving pads.
Our service area is a 15-mile radius from the storage facility.
Contact your nearest Pouch facility for more details.
Loading and Unloading
When loading your storage unit, follow these guidelines:
Place heavy items at the bottom and lighter items on top to prevent crushing.
Leave a clear aisle in the center of the unit for easy access to items.
Stack boxes and furniture systematically to maximize space.
Maintenance and Accessibility
Regular Visits
Visit your storage unit periodically to check on your items. This helps ensure they are in good condition and allows you to make any necessary adjustments to your organization system.
Maintenance of Stored Items
Check for signs of damage, pests, or moisture during your visits. Replace damaged boxes and address any issues promptly to protect your belongings.
Accessibility and Operating Hours
All Pouch facilities offer accessibility to your unit 24/7 with secure digital gate entry. Come and go any time you like to load and unload your valuables.
Security and Insurance
Facility Security
While Pouch facilities have ample security measures in place, it's essential to take personal security measures seriously. Here's how:
Use Quality Locks: Invest in a high-quality lock for your storage unit.
Limit Access: Share access codes and keys only with trusted individuals.
Inventory and Documentation: Keep records and photographs of valuable items.
Personal Security Measures
In addition to facility security, consider self-storage insurance. This insurance can protect your items in the event of theft, damage, or natural disasters. Review your homeowner's insurance policy to see if it covers items in storage.
Costs and Contracts
Pricing Structures
Storage unit prices can vary based on factors such as location, size, and features. Understand the pricing structure of the facility, which may include monthly fees and additional charges.
Rental Contracts
Before signing a rental contract, read and understand the terms and conditions. Pay attention to rental periods, payment schedules, and any termination clauses. Be aware of any price increases that might occur during your rental.
Additional Fees
Watch out for hidden fees, such as late payment charges, administrative fees, or fees for changing units. Understanding these fees can help you avoid unexpected costs.
Moving Out and Closing Your Account
Termination Process
When you no longer need the storage unit, follow the facility's termination process. This typically involves giving notice to the facility and ensuring your unit is empty and clean.
Leaving a Review
After your storage experience, consider leaving a review of the facility. Reviews can help others make informed decisions and hold storage facilities accountable for their service quality.
Whether you need short-term or long-term storage, Pouch can help offer a convenient and secure solution for your storage needs. With have nine state-of-the-art storage facilities located throughout California, we're proud to serve our community and several other surrounding areas with affordable and secure storage solutions. Find us in Anaheim, Rancho Cucamonga, Tustin, Lake Forest, San Juan Capistrano, Long Beach, Fountain Valley, Pasadena, and Santa Ana.
Contact your local facility if you would like to take a tour. We would love to show you around!