The Do's and Don'ts of RV Storage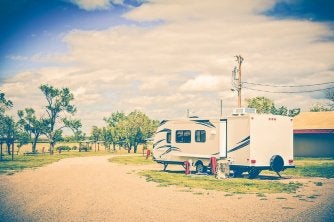 Driving across the country in your RV visiting great destinations is a great way to see America. Although most people would love to vacation like this year-round, it is not always possible. At some point your RV will have to be packed up and stored away in RV storage in Orange County , Los Angles County and San Bernardino County. Keeping your RV safe when it is not in use is important to ensure you and your family can head out on the road again. Continue reading to know how to properly store your RV so you can enjoy your next vacation.
The Don'ts of RV Storage
Keeping your RV safe is the key to storing your RV properly. Unfortunately, many RV owners are storing their RVs in ways that can cause them to be broken into or harmed. Storing your RV in an open area near one's home is not good for safety, as it is still susceptible to break-ins. Also, when storing your RV it is important you don't leave it uncovered.
The Do's of RV Storage
Now that you know what not to do when storing your RV, here are some great ways to keep your RV in tip-top shape while storing it. Storing in a storage facility is a wonderful way to ensure its safety. Plus, your neighbors will be happy they do not have to look at it all the time. Also, be sure to unplug all of your appliances so your battery will be fully charged when you get ready to go on your next trip. Finally, investing in a cover is a great way to keep your RV safe from daily elements that can cause wear and tear on your vehicle.
If you are looking to store your RV safely, call POUCH Self Storage and speak to one of our Self Storage Specialists at (800) 378-4598. We have been storing RVs for more than 30 years. Keeping your property safe is a top priority so you and your family can continue to enjoy wonderful vacations on the road.