Get Organized for the Fall Season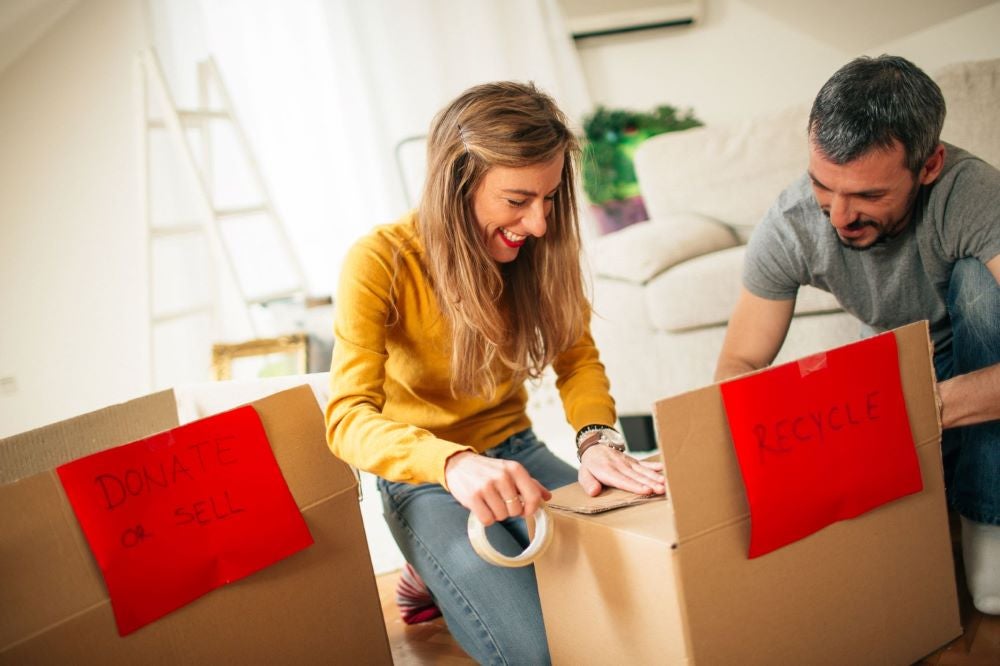 Summer is ending, fall is upon us, and if you're like many of us, you're ready to shake things up at your house and get organized. Especially if you've spent more time than usual staring at your clutter lately, you may be in the mood for a good fall cleaning and overall purge. That's a great idea! Here, we offer some tips to help you get organized.
Come up with a plan. Take stock of your surroundings, set goals, and decide on a date by which you want to be done with this project. Determine exactly what you want to organize, then break the process down into manageable steps and set appointments with yourself to follow through. In your home office, for instance, you might start by organizing one desk drawer, and set a time on your calendar to do the next one.
Start by decluttering. Get rid of the obvious clutter, like piled up mail or old magazines. Then look with a critical eye at your things, deciding what you actually need and use. Sort your things, and determine what you want to keep, then make sure everything has a home before you move on to the next room. Looking at your wardrobe, for instance, think about summer things you didn't wear this year and start a donation box. Then put the rest of your summer clothes away in well-labeled storage bins.
Find simple storage solutions. Store your things in ways that make sense to you, so that you can easily find things when you need them. Fall brings a lot of bulky items, from sweaters and overcoats to large sporting goods, so it's wise to look for space-saving storage. Save closet space by using cascading hangers and look for creative ways to make the most of the rest of the space in your home. Attractive baskets and bins keep necessary items like boots, gloves, paperwork, and bathroom necessities tucked away so that your rooms don't become cluttered. Installing drawers in your kitchen can help keep things from getting lost in the recesses of your cupboards and cabinets. Sporting goods can hang on brackets or go neatly into bins, and a craft station hung on the wall can keep supplies attractively organized. Don't forget to look for ways to use vertical space or the hidden areas under furniture, in corners and nooks, or even behind the bed, for clever storage solutions.
Find creative ways to store your things. Hang hats on the wall, or put shoes on a display shelf, to use your accessories as art. Choose storage that's aesthetically appealing as well as practical, like interesting hooks, beautiful baskets, or sleek cabinets. Get creative, looking for new ways to use items. A decorative ladder can be a towel rack, a teacart can hold gloves and hats in the mudroom, or a pretty tray can turn bathroom essentials into an attractive display.
Stash away the summer. The best way to make room for the new season is by packing away the one that's just passed. Whether it's swimwear, beach-themed tableware, summer-themed linens and throw pillows, or out-of-season sporting goods, the best thing to do with things you won't be using for awhile is to store them.
Make your routines more manageable. Be sure to store things where they're easily accessible and conveniently located. Create "stations" to make everything from packing a lunch to sorting the mail to getting out the door in the morning simpler.
Look ahead to the holidays. Fall is a great time to start getting your home ready for the holiday season. If your guest rooms are cluttered, clear them well ahead of company. Look through your kids' toys, weeding out those that don't get much play. It might even be smart to take stock of your holiday items, noting what you already have and getting rid of anything broken before the holidays arrive.
If you're looking for a safe place to store things until you need them again, look no further! Pouch Self Storage has been operating mini-storage facilities since 1979 and is committed to keeping our clients' belongings safe. Founded by John Yelland, who hails from Australia, Pouch Self Storage is named in honor of the kangaroo's pouch- nature's safe and secure storage spot. At our nine Southern California facilities, you'll find state-of-the-art computer monitoring systems that allow our self-storage managers to monitor the opening and closing of every storage unit door, 24 hours a day. Currently, we're abiding by CDC recommendations and implementing social distancing, but you can still reach us by calling (800) 378-4598 or contacting us through our website.