What to Do with Leftover Moving Boxes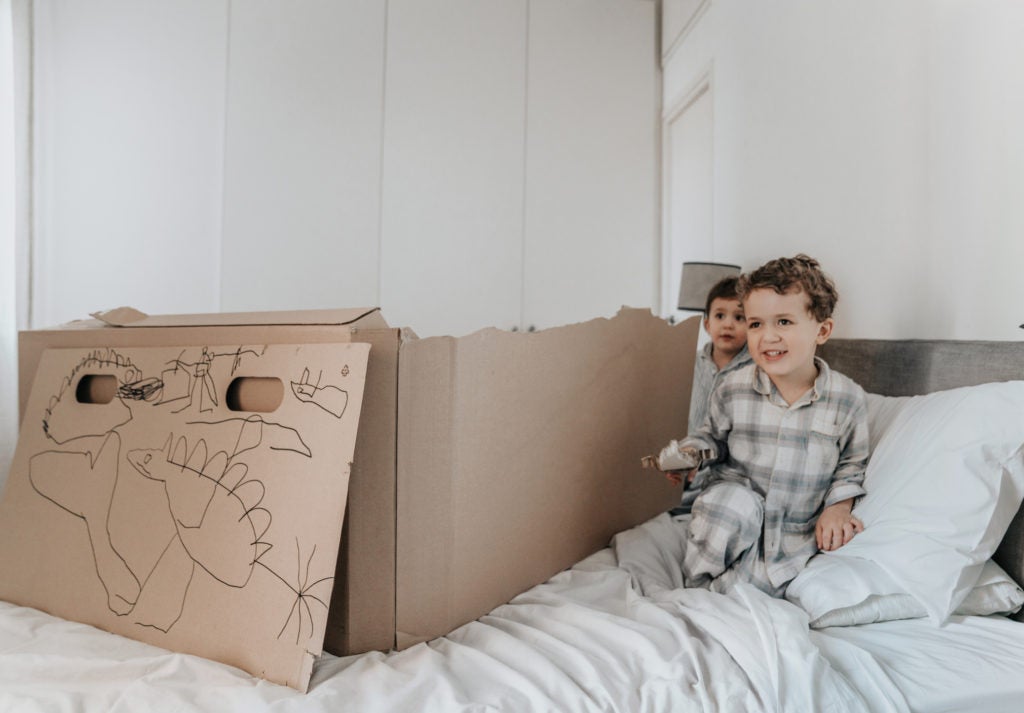 In the frenzy of moving, it seems like you'll never have enough boxes to pack all your things. When it's all over and you've unpacked, the pile of empty boxes can seem unbelievably large. What do you do with all that leftover cardboard once you're settled in your new home? We have a few suggestions.
Make some money from your used boxes. You can sell your post-move boxes on BoxCycle or in the garage-sale section of Craigslist. The neighborhood site NextDoor is a good place to offload containers, and some moving companies will also buy your gently used boxes.
Do a good deed with your leftovers. You can also use NextDoor to find neighbors to whom you can donate your boxes, or you can give them away on Freecycle. There's also Give Back Box®, the service that allows you to use any cardboard box to ship donated goods to a charity for free.
Repurpose your boxes. Save some of the smaller boxes for shipping things throughout the year, or making returns to an online retailer. You can also find plenty of ways to use the cardboard from your moving boxes around your house. Let the kids build forts, cars, and rocketships, or make temporary beds for your pets. Big pieces of cardboard are also useful in place of drop cloths when you want to protect your floors during a DIY project. Use cardboard as a weed barrier when you create a garden, and as a knee pad when you're working in that garden. If you think you or someone close to you is likely to move in the next year or two, you might break down some of the boxes and keep them in your garage or self-storage unit.
Pouch Self Storage has been operating mini-storage facilities since 1979 and is committed to keeping our clients' belongings safe. Founded by John Yelland, who hails from Australia, Pouch Self Storage is named in honor of the kangaroo's pouch- nature's safe and secure storage spot. We're an industry leader in design, building, and maintenance of self-storage facilities, and we strive to give our occupants the most advanced security systems available. At our nine Southern California facilities, you'll find state-of-the-art computer monitoring systems that allow our self-storage managers to monitor the opening and closing of every storage unit door, 24 hours a day. Currently, we're abiding by CDC recommendations and implementing social distancing, but you can still reach us by calling (800) 378-4598 or contacting us through our website.
Popular Posts
Sorry. No data so far.