Projects to Tackle At Home this Fall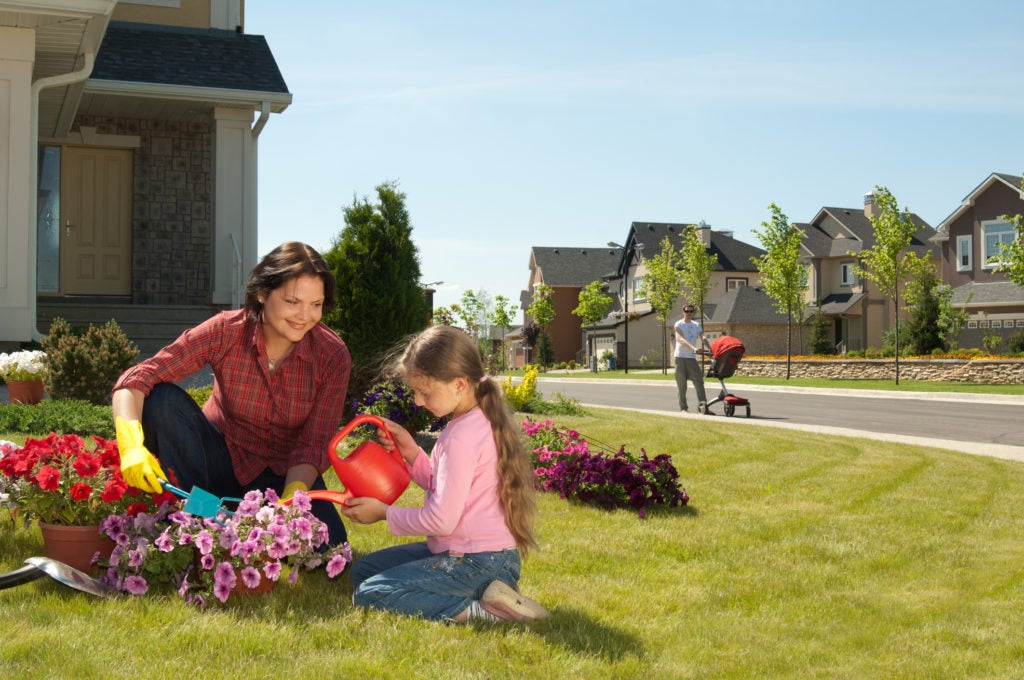 The current pandemic has put us all in a unique situation, with most people staying at home right now. While some are working remotely, it's easy for people to get restless when there's nowhere to go and not enough to do. While it's not a great time to do any major renovations, it's a good idea to make the most of your time by getting some projects accomplished. You can even order most of your supplies online!
In the house:

Consider some crafts. Especially if you have kids, simple crafting is a great way to spend the time. Make things out of duct tape, make your own bath bombs, learn to embroider or knit, or simply color in an adult coloring book.
Update your décor. Take a hard look at your shelves and see which knick-knacks need to be removed. Makeover an old piece of furniture or paint an accent wall. Paint your bathroom, redo your kitchen cabinets, replace outdated hardware, upgrade your lighting, or just create a plan for your next project.
Get organized. Clean out a closet, or reorganize your kitchen. Go through your pantry, medicine chest, and bathroom cabinets, tossing out anything expired or damaged. Sort through your books and get some ready to donate, or organize your filing cabinets.
Clean all the things. Now is the time to polish the silver or the copper-bottomed pans, or waterproof your upholstery. You might want to wash all your windows or give your countertop appliances a thorough cleaning.
Catch up on your reading. Those books you never have time to read? Now you do! You can also use this time to share some of your old favorite books with your kids, taking turns reading aloud.

In the yard:

Boost your curb appeal. Paint your front door, your trim, or your mailbox, plant some flowers around the front door, or replace your shutters.
Plant a garden. Learn to grow vegetables, or plant your favorite flowers.
Update your landscaping. It's a great time to take out those bushes you've always hated, lay down a new walkway, put down some mulch, clean your deck, or refresh your outdoor furniture.

In the garage:

Tackle the mess. If your garage is a catchall, set aside a few days in a row to take on the task of cleaning it out. Enlist the help of your family, and be sure to do it when the weather is dry since you'll probably have to drag some things outside.
Reorganize. Categorize the things you want to store in your garage, and group them into categories. Make sure each item has a logical place so that it can be easily retrieved and stored. Wait until after you've organized and determined how you want to store things to purchase storage containers.
Install new storage. While you have extra time, you might install built-in cabinets or modular storage. You can also use vertical storage like pegboards and wire grids, and if you have overhead space, consider sturdy shelves that mount to the ceiling.
Pouch Self Storage has been operating mini-storage facilities since 1979 and is committed to keeping our clients' belongings safe. Founded by John Yelland, who hails from Australia, Pouch Self Storage is named in honor of the kangaroo's pouch- nature's safe and secure storage spot. We're an industry leader in design, building, and maintenance of self-storage facilities, and we strive to give our occupants the most advanced security systems available. At our nine Southern California facilities, you'll find state-of-the-art computer monitoring systems that allow our self-storage managers to monitor the opening and closing of every storage unit door, 24 hours a day. Currently, we're abiding by CDC recommendations and implementing social distancing, but you can still reach us by calling (800) 378-4598 or contacting us through our website.