Payment Plans and Rental Process for Your Storage Unit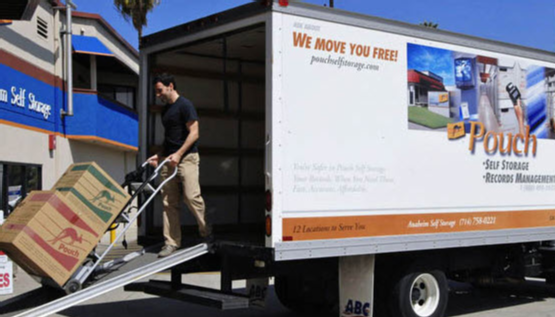 Do you need a self-storage unit but feel like you can't afford one or can't remember when to pay your monthly rent? With the payment plans available at Pouch Self Storage , you can get the storage space you need at a price you can manage.
All you need for the many different size units and payment plans is the first month's rent and a credit card or voided check. No need worrying about a security deposit, as we only charge a one-time administration fee.  With anniversary billing, your rental due date is on the same date every month. If that doesn't work, you can change your rental due date to better coincide with your pay day with no problem. Just let one of our Self Storage Specialists know and they will change it to any day that works best for you.  Along with our many features, POUCH offers bonuses.  For instance, if you pre-pay six months in advance, you get a 6% discount each month for six consecutive months.
Whether you need short or long-term storage, Pouch Self Storage prides itself on "Making it as Easy as it Should Be" to find a unit for your self-storage needs in Orange County, Long Beach, Rancho Cucamonga and Pasadena. Come in today to find a self-storage unit that works for you. To learn more about payment options, call (888) 258-9626 or contact us online @ www.pouchselfstorage.com.