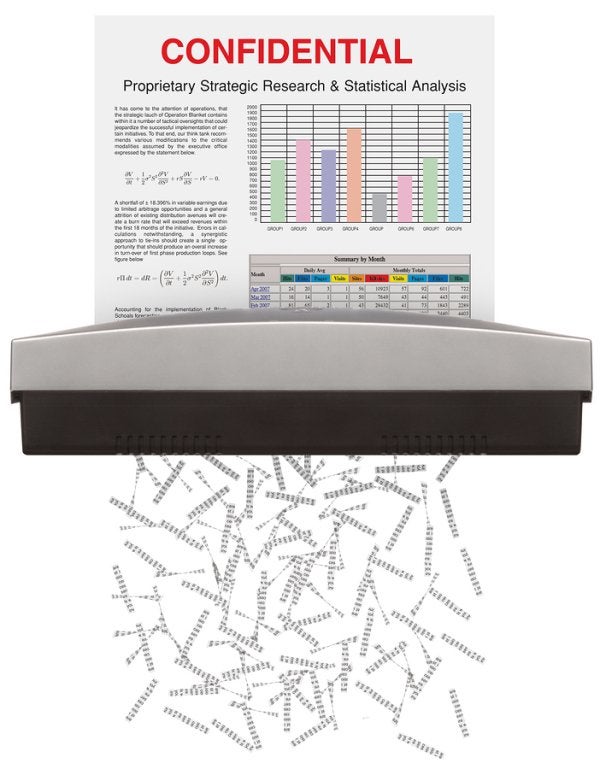 Shredding documents is part of doing business, but taking care of the process on your own could be a costly mistake. There are practical reasons that in-house shredding doesn't work, such as machine maintenance, and security reasons, such as exposing sensitive corporate information. Here are some reasons you should look for a facility with secure on-site document shredding for all of your document destruction needs.
Keep Your Information Secure
When you handle shredding in-house, you open yourself up to several security risks. First, you may have documents that contain information not all employees should see but that they could easily come across somewhere in the shedding process. This risk is especially prominent for medical offices, who risk violating HIPAA compliance guidelines, and law firms. Other businesses may simply want to reduce the number of people who see things like customers' Social Security numbers or credit card numbers. Doing shredding in-house raises the chances this information can be accessed. Likewise, competitors and identity thieves may realize your trash is a treasure trove of information when you don't use a secure facility with on-site shredding who can take of disposal for you.
Use Time More Efficiently
Shredding documents is not generally an efficient use of your employees' time, and it could distract them from the tasks you really need them to perform. The more paper your company generates, the more time your employees will need to dedicate to shredding, which could significantly impact the efficiency of your business. Doing shredding out-of-house lets your employees focus on doing their jobs instead.
Avoid Shredding Machine Issues
Many companies who attempt in-house shredding quickly find out how frustrating it can be. Shredding machines are sensitive, and with a large number of people using them, it's inevitable many people will do things to damage the machine, like overfeed paper or run staples through it. The time spent keeping the machine operational is a further drain on productivity.
POUCH Self Storage is pleased to offer secured on-site document shredding in Orange County, Los Angeles County, and San Bernardino County, alongside a Move you FREE truck program , and records management solutions offered at Pouch Records Management . Find out how we can help your business by calling any of our storage facilities at (800) 378-4598.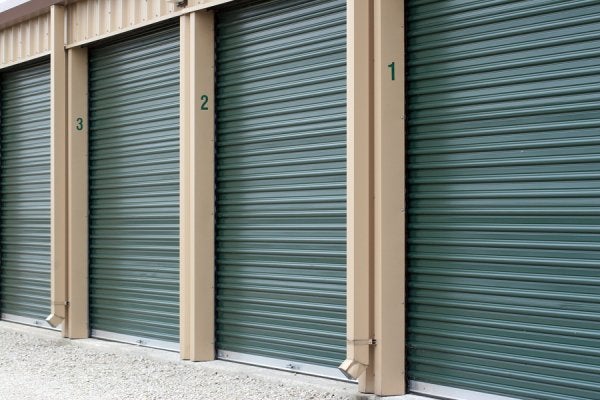 When you are choosing between self-storage units, one factor you will need to consider is whether you need climate control. Not all people need climate-controlled storage , but for others, it is the only way to safely store their items. Should you choose a storage facility with climate-controlled units? Here are some of the times you should consider renting a unit with climate control.
You will be storing items for an extended period of time.
No matter what you're storing, if you plan to keep your self-storage unit for a long period of time, or if you aren't sure how long you will be storing your items, then climate control may be a good idea. Climate control protects things like furniture, clothing, and artwork from damage during storing, so the longer you have those items in a unit without climate control, the more vulnerable they are to being ruined. Sometimes when your items are in storage for an extended period of time, even if they are boxes of books and other sturdy items, climate control keeps them in better shape.
You live in a humid climate.
Humidity and storage are a risky combination, especially when you are storing furniture, papers, clothing, and artwork. Humid conditions can allow mold and mildew to grow on your belongings, rendering them unusable. If humidity is a regular issue where you live, consider choose climate-controlled storage facilities for your things.
You live in climate that gets very hot or very cold (or both).
Like humidity, temperature can have an impact on your storage unit. If the temperature where you live consistently rises above 90 degree F or drops below freezing on a regular basis, climate control can offer protection to your items. Note that appliances, audio equipment, collectables, and furniture can be especially vulnerable to damage caused by temperature changes.
Contact POUCH Self Storage to find out options for climate controlled self-storage in Orange County. We also offer options for jumbo storage units, a Move you FREE truck program and packing supplies for purchase to make the process as easy as possible. Call (800) 378-4598 today for more information.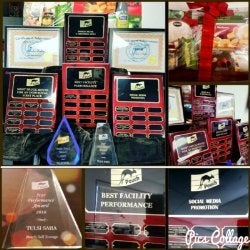 Every year POUCH Self Storage and POUCH Records Management are recognized by their Management Company, Yelland Properties for another year of hard work and dedication. Every year, the VP goes above and beyond planning for this yearly event. From choosing the venue, creating a theme, approving the menu, to hiring the entertainment and everything in-between every minute detail was put into place by her. This year we celebrated Bollywood Style!
Bol·ly·wood [ˈbälēˌwo͝od] NOUN

the Indian movie industry, based in Mumbai (Bombay).
The night was so much fun, full of laughing, dancing… and lets not forget… AWARDS! Our team here in Tustin walked away with 4 team awards including Top Retail Sales and Shredding, Social Media Promotion, Top Truck Moves for an individual and…. The BIG one…. FACILITY OF THE YEAR! (Best Facility Performance). Along with some personal achievement awards, it was nice to be appreciated for our hard work throughout the year. We take great pride in our facility and although the job isn't always easy… It's nights like this that make it all worth it.
Thank you again for the wonderful night, we can't wait for next years celebration.
It can be overwhelming to know what financial documents should be placed in storage units and which can be safely shred. Not keeping financial documents for long enough could be problematic if you are audited or if you have issues with your retirement accounts, but having too many records can lead to disorganization.
Which records should you keep in storage units, and which should you shred? Watch this video for advice. Always keep forms that support deductions on your taxes for the window in which you could be audited, and consider keeping forms relating to retirement accounts forever.
Whether you need storage facilities for your records or are ready to shred, POUCH Self Storage has the solutions for you. We offer self-storage units in a variety of sizes, and safe, on-site document shredding. For self-storage in Orange County, please call (800) 378-4598.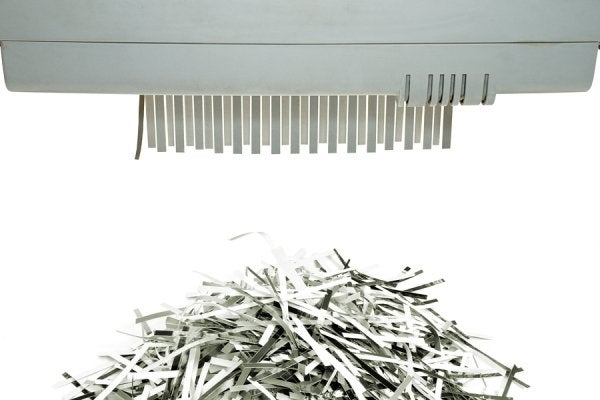 Document shredding is a major concern for certain businesses, especially for businesses in the healthcare, finance, and legal sectors. If your business deals with documents that pertain to consumer information, personal healthcare information, or other sensitive information, then you need on-site document shredding solutions. Be sure to pick a facility that is in compliance with all relevant regulations, including HIPAA, SOX, and FACTA.
Sarbanes-Oxley Act (SOX)
The SOX Act is a federal law that was enacted in 2002. It established new standards and enhanced old standards for all public company boards, public accounting firms, and management firms. One major aspect of the SOX Act is the requirement that public companies integrate detailed information systems into their operations, such as the secure disposal of business records that are no longer needed. For example, the SOX Act requires that companies store for at least five years all electronic information pertaining to an audit. Hard drives and tapes may be shredded and then recycled.
Fair Accurate Credit Transaction Act (FACTA)
The Federal Trade Commission (FTC) passed FACTA in 2003 and it came into effect in 2005. It was created to put an end to the improper disposal of consumer information. Every company that maintains, possesses, or otherwise handles consumer information needs to be in compliance of FACTA. The act is fairly flexible, requiring only that these companies take reasonable steps to prevent unauthorized access by destroying consumer information in some manner, such as by burning, shredding, or pulverizing.
Health Insurance Portability Accountability Act (HIPAA)
HIPAA was a major achievement in furthering patient safety and increasing accountability in the healthcare field . Among other provisions, this legislation requires that covered entities dispose of personal health information in any reasonable way that prevents unauthorized access. In other words, disposing of paperwork in a dumpster is not acceptable, but shredding it is.
For business and personal needs, Pouch Records Management and POUCH Self Storage offers safe and reliable on-site shredding at all of our locations. In addition to on-site document shredding and records management, our storage facilities offer a variety of self-storage options in Orange County, including vehicle storage. You can request more information by calling (800) 378-4598.
Storage units come in a variety of sizes. Not everyone will need a jumbo storage unit, but these spacious rentals can come in handy for certain people. For example, if you own a business that relies on inventory, then you probably already know how tricky it can be to predict how quickly your inventory will run out. To ensure you can steadily supply your customers, you can purchase more inventory than you need and store the items in a jumbo storage unit for convenience. Some businesses might even use these super-size storage units for light workshop use.
Jumbo storage units can also be appropriate for personal use. For example, if you're in the military and you've received notice of an overseas deployment, you'll probably want to hang on to your furniture and other possessions without paying for a house or apartment. Long-term jumbo storage units are your solution.
POUCH Self Storage provides a full range of self-storage options in Orange, Los Angeles, and San Bernardino counties, for business and personal use, including storage units of all sizes. We even offer a free moving truck to make your transition as easy as possible! Call us at (800) 378-4598 today for more information.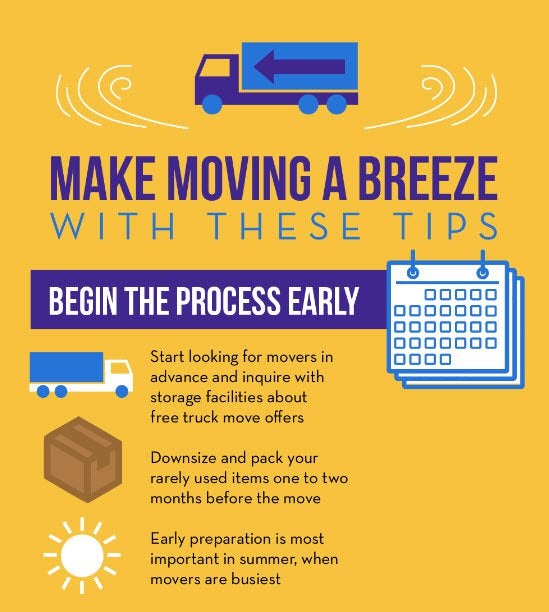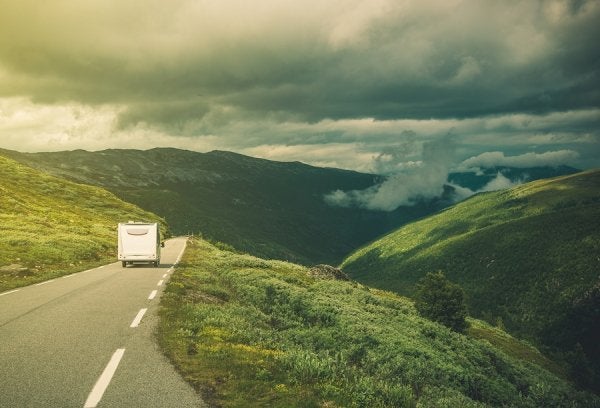 RVs support a unique and engaging lifestyle, but ongoing maintenance and RV storage are major concerns for RV owners. If you're a new RV owner or you're thinking about purchasing one of these homes-on-wheels, you should give careful consideration to your RV storage options and your maintenance tasks.
Perform a Thorough Inspection
RV owners must perform routine inspections of every inch of the vehicle. This is especially important as you prepare the RV for long-term storage. You should check all life-supporting systems such as the water, gas, and waste disposal systems. Drain the water, turn off the main gas supply valve, and cover the gas regulator. Take a look at the engine compartment to make sure the carburetor is clean and the stud nuts are securely fastened. Check the bolts on the fuel line, clean the fuel filter and air cleaner, and check for signs of damage on all areas of the RV.
Preparing the Batteries for Storage
Some RV owners recommend removing the batteries for proper storage. Always remove the negative terminal first before taking out the battery. If need be, you can clean the batteries with a mixture of equal parts baking soda and water. Remove and clean the terminals, and spray them with terminal dressing to prevent rusting. Check the water and electrolyte level. Then, give the batteries a full charge before storing them. You'll need to check the battery unit periodically to check the charge.
Preparing the RV for Storage
When you prepare the RV for storage, you'll need to empty out the kitchen of any remaining supplies. Remember to check in the fridge and freezer. Defrost the freezer and leave both doors open. Leave all of the cabinets, drawers, and doors open. Check that all appliances are unplugged and turn off the main breaker.
At POUCH Self Storage, you'll find comprehensive self-storage options in Orange County, Los Angeles County, and San Bernardino County, including vehicle storage. Our storage facility in Rancho Cucamonga has specially designed outdoor and covered RV storage spaces for your convenience. Call us at (800) 378-4598 to inquire about available spaces today.
If you've recently rented a storage unit, take a few minutes to think about the best way to pack your items. Delicate china requires extra care to prevent cracking or chipping during transportation or other problems during long-term storage.
You can see a demonstration of how to pack china safely by watching this video. It recommends getting together a stack of clean packing paper. Place a dish on top, then fold the sheet over and place another plate on the stack. Repeat this process until you have a stack of plates, then fold all sides of the paper in together and place the stack on its side in a padded dish carton.
If you're in need of self-storage in Orange County, Los Angeles County, and San Bernardino County, you can put your trust in POUCH Self Storage . Call (800) 378-4598 or visit us online to get more information about our storage units, including climate-controlled storage and jumbo storage units.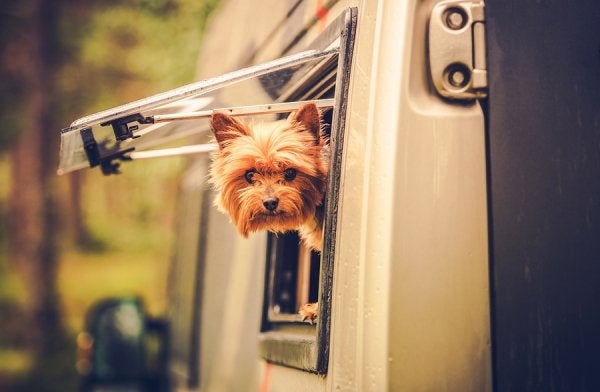 As the summer season slowly winds to a close, now is a terrific time to plan one final road trip in your RV. From behind the wheel of an RV, you will be able to explore the country's highways and park systems in total comfort. Placing your vehicle in RV storage is one great way to make sure that you are ready for your next extended road trip. Here are some handy tips for making sure your RV is prepared for your summer travel adventures.
Check the tire pressure.
Underinflated or overinflated tires can cause major problems when you hit the road in your RV. When you are getting ready for a travel adventure, you will need to check the tire pressure in your vehicle. If your tire pressure is off by even a few PSI, it will need to be adjusted. The correct tire pressure will help you prevent a flat tire during your trip.
Run the generator.
RVs that are equipped with electrical generators will need to be routinely maintained in order to keep them ready for travel. When a generator sits for weeks or months at a time without being used, it can eventually lose its charge. To recharge your generator, you can run it for about 2 hours at periodic intervals.
Invest in RV storage.
One of the best ways to keep your RV ready for the road is to invest in storage for your vehicle. During the off season, your RV can experience significant wear and tear if it is left out in your driveway. Storage facilities can offer climate control and other forms of protection for your RV.
At POUCH Self Storage , we offer top quality RV storage in Los Angeles and San Bernardino County. Whether you are an avid road tripper, or only take your vehicle out for a couple weekends out of the year, you are sure to be pleased with the convenience and security of our facilities. To hear more about our vehicle storage services, give us a call at (800) 378-4598.