Quick Tips for Decluttering Your Office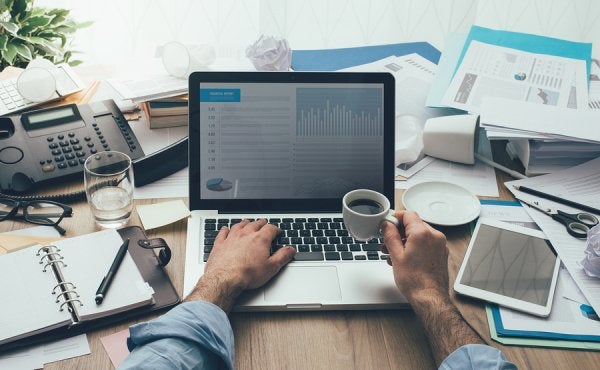 A neat and tidy workspace will help you remain productive and organized throughout the business day. If your office has become overrun with piles of papers and extra supplies, it may be time to start thinking about business storage . When you place non-essential items into storage, you will get a head start on streamlining your space. Read on for some quick tips that will help you get a handle on your office clutter.
Take a Detailed Inventory
In order to declutter your office, you will need to assess all of the items that are taking up space on your desk and surrounding areas. When you take inventory of the stuff in your office, you should make a pile of essential items, non-essential items, and items that can be tossed completely. These piles will help you get organized and clear out the clutter.
Create Dedicated Storage Areas
Whether you have a large, private office or a small cubicle, it can be easy to let files, paperwork, and other items accumulate on the surface of your desk. Rather than placing everything into random piles, you can reduce clutter by creating dedicated storage areas for all of your stuff.
Rent a Storage Unit
Large amounts of paperwork, extra inventory, and other items may be taking up valuable space in your office. Rather than letting these items clutter up your office, you can clear them away by placing them into storage. A storage unit will provide you with a secure place to keep many of the extra items that can be found around your workplace.
If you are seeking quality storage in Lake Forest, be sure to get ahold of POUCH Self Storage . Our self storage units are perfect for business owners, and we offer a variety of sizes of storage units near the Lake Forest area. To learn more about how our storage facility can help you tackle clutter around your office space, give us a call at (800) 378-4598.