What Medical Offices Need to Know About Records Shredding
Electronic health records (EHRs) are revolutionizing the healthcare industry. Although countless medical practices have now made the switch or are setting up EHR systems, there are still plenty of paper documents that need to be managed in a way that protects patient confidentiality. Compliant records management and secure document shredding will maintain your practice's good reputation.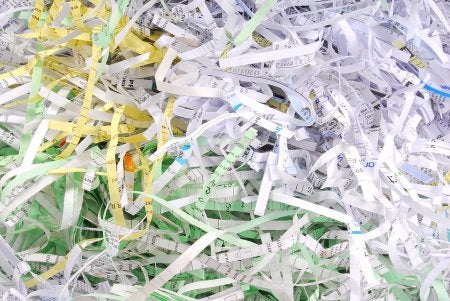 Applicable Practices
Records retention and shredding compliance requirements apply to all types of medical offices. Your office must take strict steps to protect patient privacy, regardless of whether it's a major medical center or a small family medicine office.
Chiropractors
Dentists
Nursing homes
Psychiatrists
Massage therapists
Walk-in clinics
Mental health counselors
Substance abuse treatment facilities
All of the above types of practices need to be careful with confidential patient information, as well as any other type of provider who sees patients.
Retention Requirements
A patient's medical records need to be retained in a secure location for years. The exact length of time can vary from state to state. Consider checking with a legal professional or your state's medical association for guidance. For example, in California, individual physicians aren't subject to retention requirements, but hospitals are. The medical records of an adult patient must be kept for at least seven years after the last date of discharge. Records of minor patients must be kept for either seven years after the last date of discharge, or until the patient is 19 years old—whichever period is longer applies.
Information Destruction Policies
Every medical office should have a clear, written policy regarding the retention and destruction of confidential medical information. Stored documents must be reasonably secure. Document shredding must also be done in a confidential, secure way. To protect your patients and to protect your office from liability, you should use a professional document destruction service.
Confidential and secure on-site shredding services are available at POUCH Self Storage . We're pleased to offer this important service at all of our locations, including our self-storage facility in Lake Forest. You can call (800) 378-4598 if you have any questions about on-site document shredding.