Pouch Happening – Our Trucks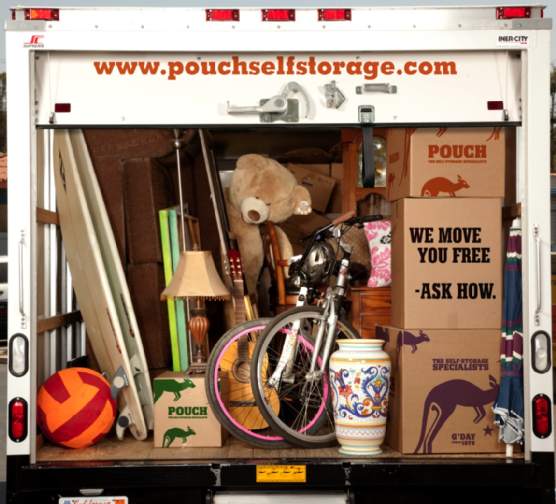 We had a scheduled truck move one afternoon, so at 2 p.m., I went in the office and clocked in for the move. I saw the tenant sitting relaxed on one of our chairs, so I asked her "are you ready to go?" She was a bit surprised with my question. She answered back, "but your truck is still full of stuff. Maybe I can wait a little bit until it's empty." I told her that the truck was empty. Her face changed and she insisted that there were still items inside. We both went outside to check the truck. 
She laughed so hard when she saw that it was only a wrap on the truck's roll up door. She said it looked so real from afar that she thought the truck was not ready for her yet.  I assured her that we always check the trucks every time there is a move and make sure that the trucks are ready for our tenants.